Black Swan no.1 Aly Currie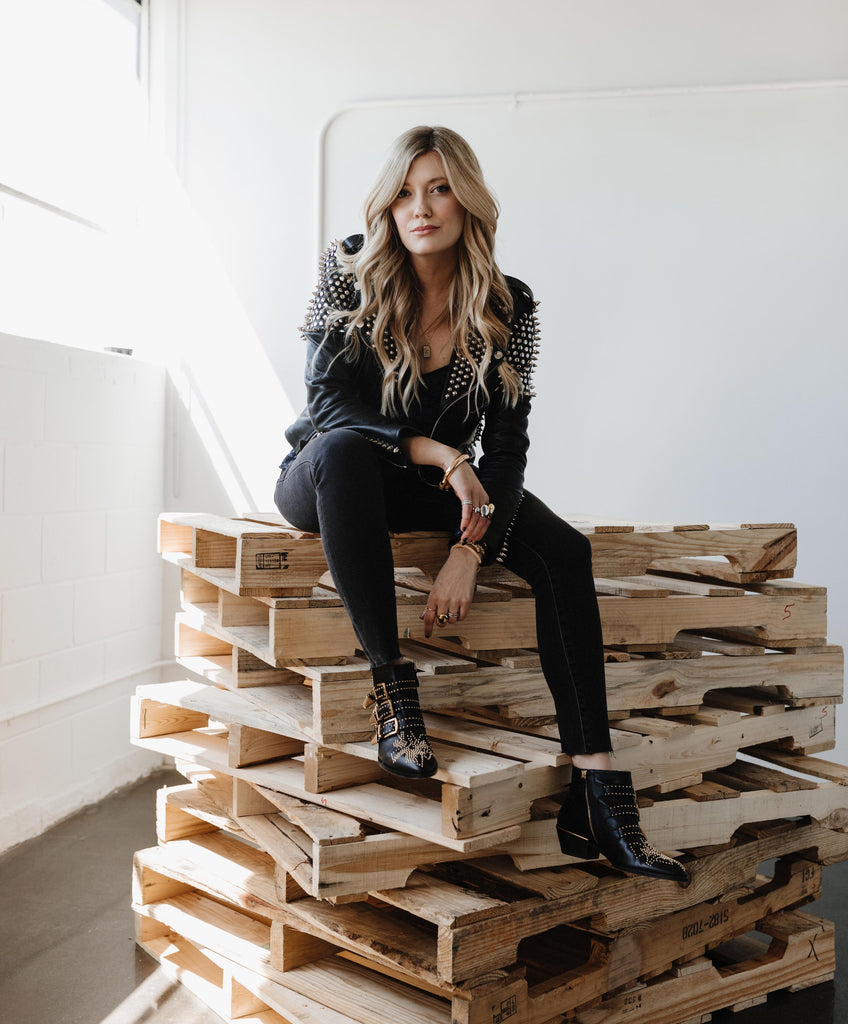 Aly Currie still has the first coat she every purchased with her own money. She's loyal like that and smart about what she buys. A frequent traveller to Mongolia and the founder of Soi & Others, Aly is a true firsthand cashmere player in a world of dropshippers. For her, luxury is state of mind, individuality a religion and real-life experience everything.
The perfect holiday
A month in Europe. Slow, with café hangs, museums, art and wine. All beautiful views, walks and good company. 


Watering hole?
Any place on Ossington.


Guilty pleasure
Dancing on table tops. Also, it's not as easy as it looks.


Your favourite street
Victoria St. to Grassmarket in Edinburgh.

Most memorable taste you've ever had

This one's easy - food by Yotam Ottolenghi 
 
What unmissable view shook you to your core?
Tuvkhun Monastery, Mongolia. It changed my life as a teen.

The one thing you always get when you visit your favourite city
Irn Bru.


What moment would you freeze in time if you could
None.


Currently obsessed with….
Protein. 

What song should be on repeat on everyone's iPhones (apologies if you're an android user)
Cold Heart by Elton John and Dua Lipa. Sorry, not sorry.








The one thing you can't live without
Mascara. I'm using YSL and Dior these days.  


What's a travel ritual everyone should follow?
Landing and immediately finding a spot to try the local drink. 


If you had to spend 24 hours in an airport, which would it be (and why)
Singapore Changi Airport. I mean, just look at it!


Favourite scarf tie
One hundred percent the Double Around 


3 words your friends would use to describe you
Fierce 
Loyal 
Goofy


The first thing you ever bought for yourself
In my early 20s, I had a vision of the perfect winter coat. And one day, I saw it in the window of Prada on Bloor Street - it was exactly what I had described. I was so young, but I've always bought things for longevity. And I still wear it.


What's the last thing in your camera roll
A photo of Humberside beach 

You're on a motorcycle, where are you headed? 

Pacific Coast Hwy (Cali) 

What's on your bedside table? 
Books and a candle. I recently started a new book. The new artist [for Soi's 2021/22 collection] recommended it me All About Love by bell hooks.


What is the one thing you do every day without fail? 
Kiss my kids.

Which nonprofit has your heart
The women's shelter at Bloor, Sistering. I have a soft spot for women and poverty. I think they have so many disadvantages. I'm so lucky as a single mom to have what I have. 


Your motto
Just keep going.